Contributions from Experts
The International Association of Ports and Harbors (IAPH)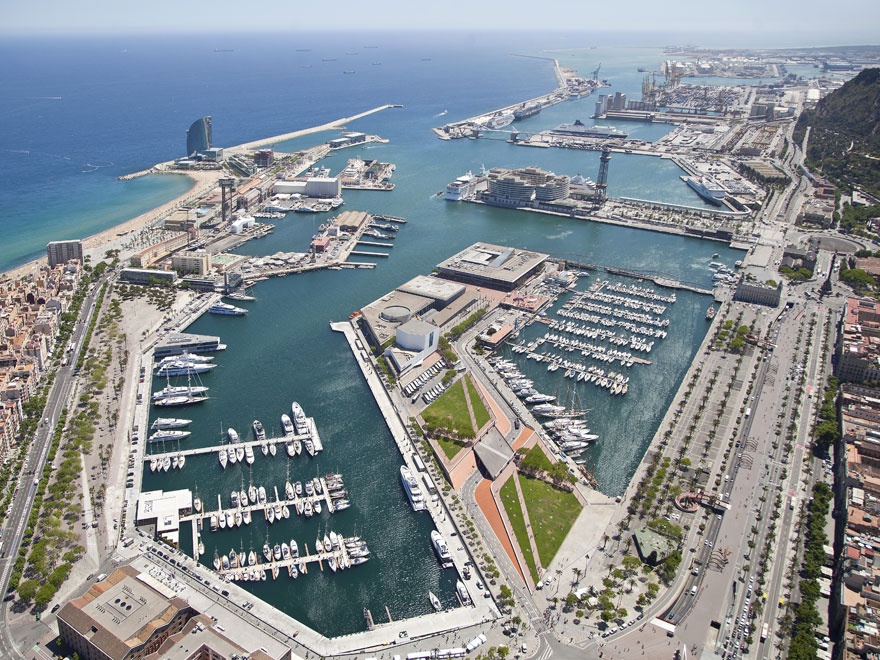 What is IAPH?
The International Association of Ports and Harbors (IAPH) was founded in November 1955. Today, IAPH has grown into a global alliance of the world port community, representing some 180 ports and 140 port-related organizations of about 90 countries worldwide. The member ports together handle over 60% of the world's sea-borne trade cargo and nearly 70% of global container traffic. It is a non-profit making and non-governmental organization headquartered in Tokyo, Japan.
What we do?
As our vision and mission statements clearly show, we strive to be the Global Ports' Forum for Industry Collaboration and Excellence. To that end, we make efforts to promote the interest of ports worldwide through strong member relationships, collaboration and information-sharing that help resolve common issues, advance sustainable practices and continually improve how ports serve the maritime industries.
Conferences
More specifically, IAPH meets every two years in odd-numbered years at its IAPH World Ports Conference, the largest gathering of the world port community, which is often referred to as the world port summit. The last IAPH World Ports Conference was held in Hamburg, Germany, June 2015, attracting nearly 1,000 participants from across the world. It provided an excellent stage for us to debate where the port industry will be heading in the near future, covering such topics as megaships and their impacts, trends of global economy, global port competition, clean port air solutions, cruises, etc.
We will next meet in Bali, Indonesia, May 7-12, 2017, at the 30th IAPH World Ports Conference, where we will address such stimulating topics as "Greenfield Port Project: Challenges and Opportunities", "Port Hinterland Connectivity and Multimodal Logistics", "Evolution of Global Shipping Industry & Shipping Routes", "Effects of Special Economic Zone and Port Growth" and "Indonesia Maritime Transformation". We expect nearly 1,000 participants will attend this big event from across the world for sharing best practices on port management and operations.
Between the IAPH World Ports Conferences, the IAPH Mid-term Conference is held in even-numbered years to discuss common issues externally and household matters internally. In May 2016, we met in Panama City, Panama, for the IAPH Mid-term Conference to discuss various issues, including the expanded Panama Canal and its implications to the world maritime trade. The ensuing conference sessions turned out to be an excellent forum to learn more about the Panama Canal expansion program and the latest trends in port management and operations, not only in Panama but also in Colombia and Mexico. For the next Mid-term Conference, we will meet in Baku, Azerbaijan in 2018.
Technical Committees
More on a routine basis, we proactively address critical issues and challenges facing the port industry through its technical committees that are regarded as the backbone of IAPH. Currently, there are nine technical committees:
Communication and Community Relations Committee
Port Finance and Economics Committee
Cruise Committee
Port Safety and Security Committee
Port Environment Committee
Legal Committee
Port Planning and Development Committee
Port Operations and Logistics Committee
Trade Facilitation and Port Community Systems Committee
Cooperation with UN agencies
They play such a critical role in studying topical issues, identifying their implications to the port industry and recommending possible policies and measures for the benefit of the entire membership. In so doing, we often cooperate with other industry stakeholders such as the International Maritime Organization (IMO), United Nations Conference on Trade and Development (UNCTAD), and other international organizations in tackling common issues such as global warming, port workers' safety and security, etc.
In recognition of our longstanding contribution to their efforts and works, IAPH is granted special status as a non-governmental organization (NGO) by IMO, UNCTAD, the United Nations Center for Trade Facilitation and Electronic Business (UNCEFACT), United Nations Environment Programme (UNEP), World Customs Organization (WCO), International Labour Office (ILO) and Economic and Social Council (ECOSOC). It is testimony to the fact that IAPH is truly the only international organization representing the voice of the world port industry, which more critically enables us to attend their meetings, speak for ports and harbors in the world, and finally protect the interests of the port industry.
World Ports Climate Initiative (WPCI)
Let me now give you some concrete examples of issues we have focused on in recent years.
IAPH is committed to the protection of the environment, as it is an indispensable factor in sustainable economic growth. IAPH has addressed and tackled a wide range of environmental issues, including the handling of hazardous and noxious substances in a port, prevention of air, water and soil pollution in ports, treatment of harmful aquatic organisms in ballast water, etc., as they affect ports and their neighborhoods.
As the protection of the environment cannot be effectively achieved without an active participation of all those having a shared interest, IAPH has strived to support and promote international cooperation programs in addressing and tackling a number of environmental issues at an international level.
More than 60 world ports have become united in initiating their fight for the reduction of greenhouse gases (GHGs) under the World Ports Climate Initiative (WPCI), launched in November 2008. Four projects are already finalized regarding carbon footprint management, onshore power supply, environmental ship index, and tool box for port clean air programs, while four projects are still in progress regarding LNG-fueled vessels, clean cargo handling equipment, lease agreement template and intermodal transport.
IAPH Women's Forum
In an effort to advance and empower women in the maritime industry, we established the IAPH Women's Forum in 2012 as a platform for discussing women's issues in the maritime industry, ways to encourage women to join the industry and to promote training programs enabling women to better compete for positions at all levels, including those previously not open to them.
The Forum is open to any women, both IAPH members and non-IAPH members, who are interested in networking, examining best practices, solving professional challenges and working together towards reaching the goals of this Forum. Needless to say, the Forum is only led by women.
IAPH Awards
Over the past three decades, IAPH has offered assistance to the needs of its member ports in developing countries in the context of international port development cooperation. Started in 1975, the IAPH Training Scholarship Program has enabled more than 100 people from IAPH developing member ports to receive advanced port training programs overseas.
Similarly, the IAPH Essay Contest, started in 1978, has encouraged personnel employed at our member ports in developing countries to look into port efficiency and productivity for the benefit of their own ports. This biennial award contest is known as the Akiyama Award named after the late Mr. Toru Akiyama, one of the founding fathers of IAPH.
In addition to human resources development, the IAPH Information Technology (IT) Award has, since 1994, been presented biennially to demonstrate its commitment and leadership in promoting the use of IT in ports, by organizing a biennial contest for the membership to compete for excellence in IT application in a port. Furthermore, since 2013, two new award categories, "Communications" and "Environment" have been added to the award program, allowing IAPH member ports to compete for excellence respectively in public relations/corporate communications and in environmental management, protection or sustainability.
Conclusion
As explained above, I am confident that IAPH will further strengthen the voice of world ports and contribute to the healthy and sound development of the world maritime community.
Mr. Santiago Garcia-Mila
President
Autoritat Portuaria de Barcelona